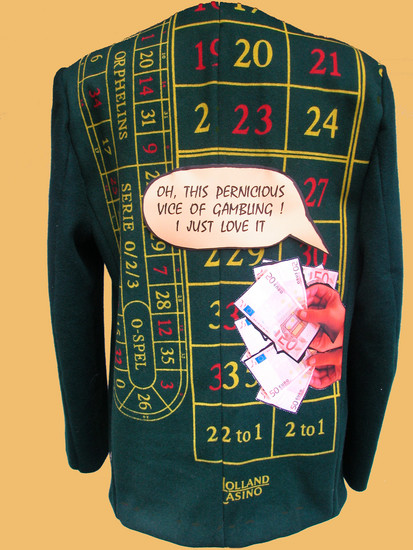 45 x 80 cm, © 2007, price on request
Three-dimensional | Implement | Non-ceramics
From my series wearable art, september 2007 exhibited in Holland Casino Amsterdam. The title of the exhibition 'Holland Casino Recycled' refers to the chosen material. All my works I made from garbage of this casino: I asked them not to destroy their used playingtablecloth and -cards during half a year, but to give them to me. On these cloth - high quality 3mm woolen fabric - I created my absurdistic gamesituations by sewn prints-on-canvas. Man's size M, red lining.